Company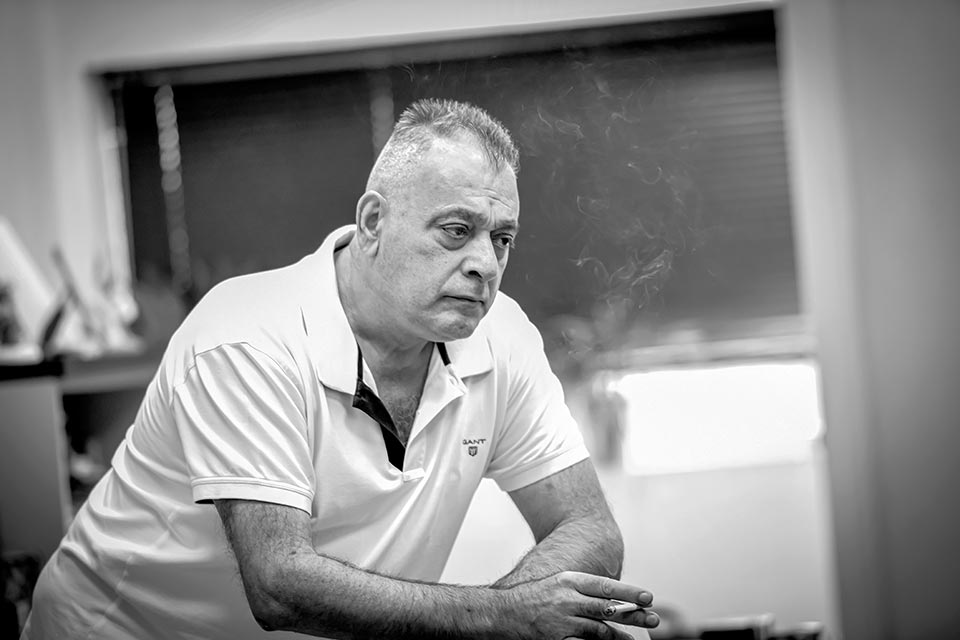 Message from Christos Gialias
My parents taught me to appreciate the food I ate from a young age! As far as I can remember, we were never without, but there was little available, and was gained with a lot of effort and hard work. Mrs Maria would say to me:
"My dear child Christos, always feel for the bounty that the earth produces, and also for everything that lives from the bounty! God provides for everyone and we must all live from the bounty." So I always had a secret dream of creating my own farm, next to my home. With my trees, my vegetables, and also my animals. Brother, I wanted to be independent!
Since Merciful God helped me, the idea came to me in 2012, in the midst of the economic crisis: "Why not turn it into a business?"
And that was how "F. Katerina" was born!
The business has been named in honour of my wife, who also came from a poor family and was the first to encourage me to move forward. So I turned my mother's advice into reality. So I started with chickens, and now that the farm has matured I have moved onto goats and sheep. And we are continuing with God's help!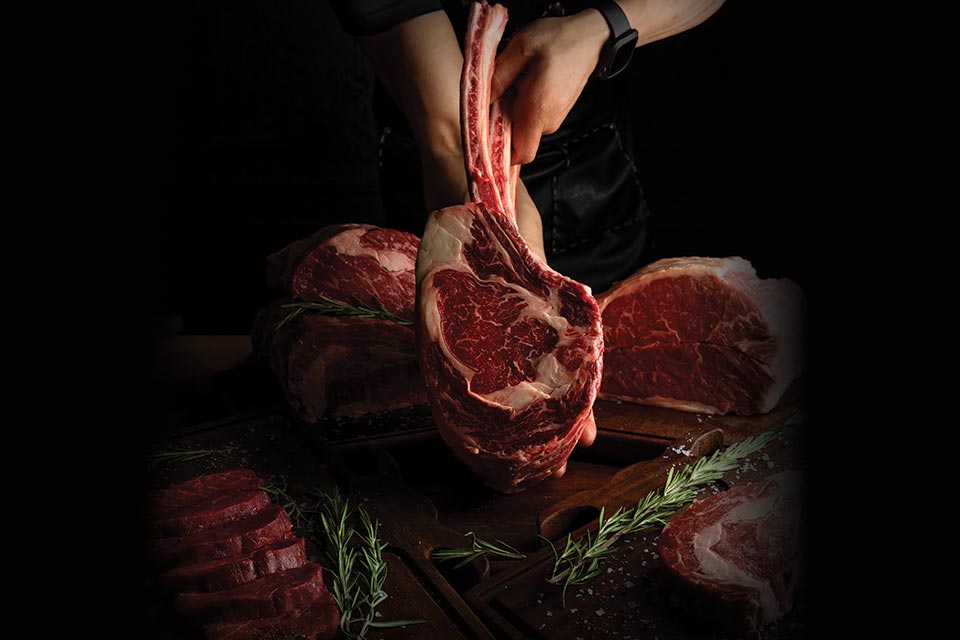 Vision
Our Greek tradition has since time immemorial always attributed importance to human nutrition. We want "F. Katerina S-M SA" to be intertwined with the healthy, quality traditional cuisine of our country, confirming the nutritional superiority of our Mediterranean region. We want all of our products to comply with the strictest production and processing specifications, so that they are the first choice of both the professional restaurant and the Greek housewife. All the different types of meat that we produce or supply and process, together with the marketing of our own milk, as well as our cheese products, will turn us into an important model unit for producing, processing, after-processing and distributing meat & dairy products and their products / by-products.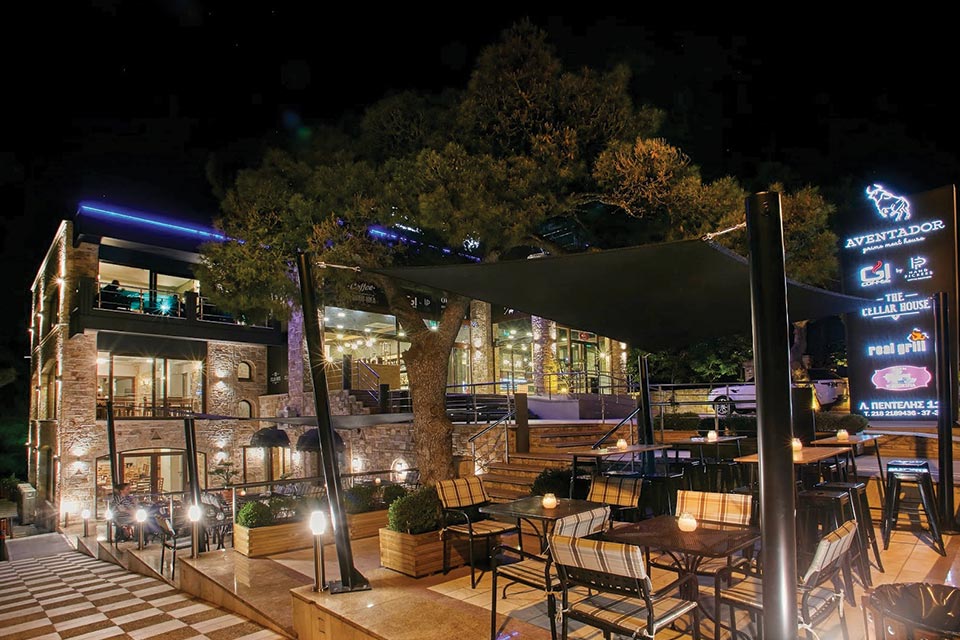 Philosophy
At "F. Katerina S-M SA", we all we respect our traditional Greek cuisine. At the same time, by following the needs and trends of our time, we want our products and their derivatives to always reach our customers fresh and with the quality that our customers expect.
We are working daily from production through to distribution & sales to secure the best products through competitive prices. Both our model meat distribution (delicatessens / boutique) stores and our people are updated and ensure for the quality of every one of our products from the very first time and always!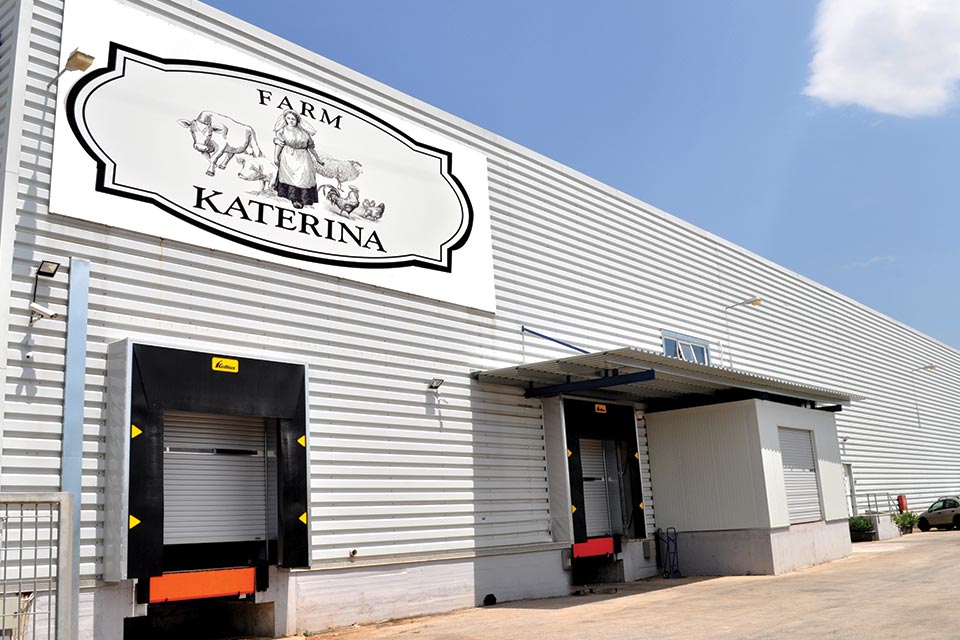 Strategy
"F. Katerina S-M SA" commenced operating in 2012 with the creation of two privately owned poultry farms with all the necessary infrastructure, a total facilities area of approximately 2,500 m2 within an overall fenced area of over 50,000 m2 in Mandra of Attica.
With this as the basis, the parallel creation of our 1st livestock unit is now commencing now in Attica, with an initial capacity for up to 860 sheep and goats and which will reach 2,500 animals together with the new facilities that are already being planned and shall be completed within the next 1-2 years. In the medium term there is also a plan to establish an additional livestock unit in the Trikala Prefecture, within the 1,200 acres that the company shall lease. The objective is on the one hand to develop the hereinabove primary livestock unit in Attica, and on the other hand to create an autonomous unit for cultivating all the dietary ingredients (corn, clover, etc.) for the chickens, as well as the sheep and goats.
This plan is also framed by a dynamic plan to create new boutique butcher shops, in addition to the existing stores in Attica and other areas of Greece and also abroad (Italy, Albania, etc.).